**Available now** ONLY £10
Violet wished she had a friend. Then, great sea giant, Eko, appears! Violet sets off on a rollercoaster ride with Eko to the bottom of the sea. She meets fish that glow in the dark, squids serving an underwater feast, and a wise seal. Violet discovers that the sea is being destroyed. But what can she do? She is only little. With her Granny and a new gang of friends, can Violet help save the ocean?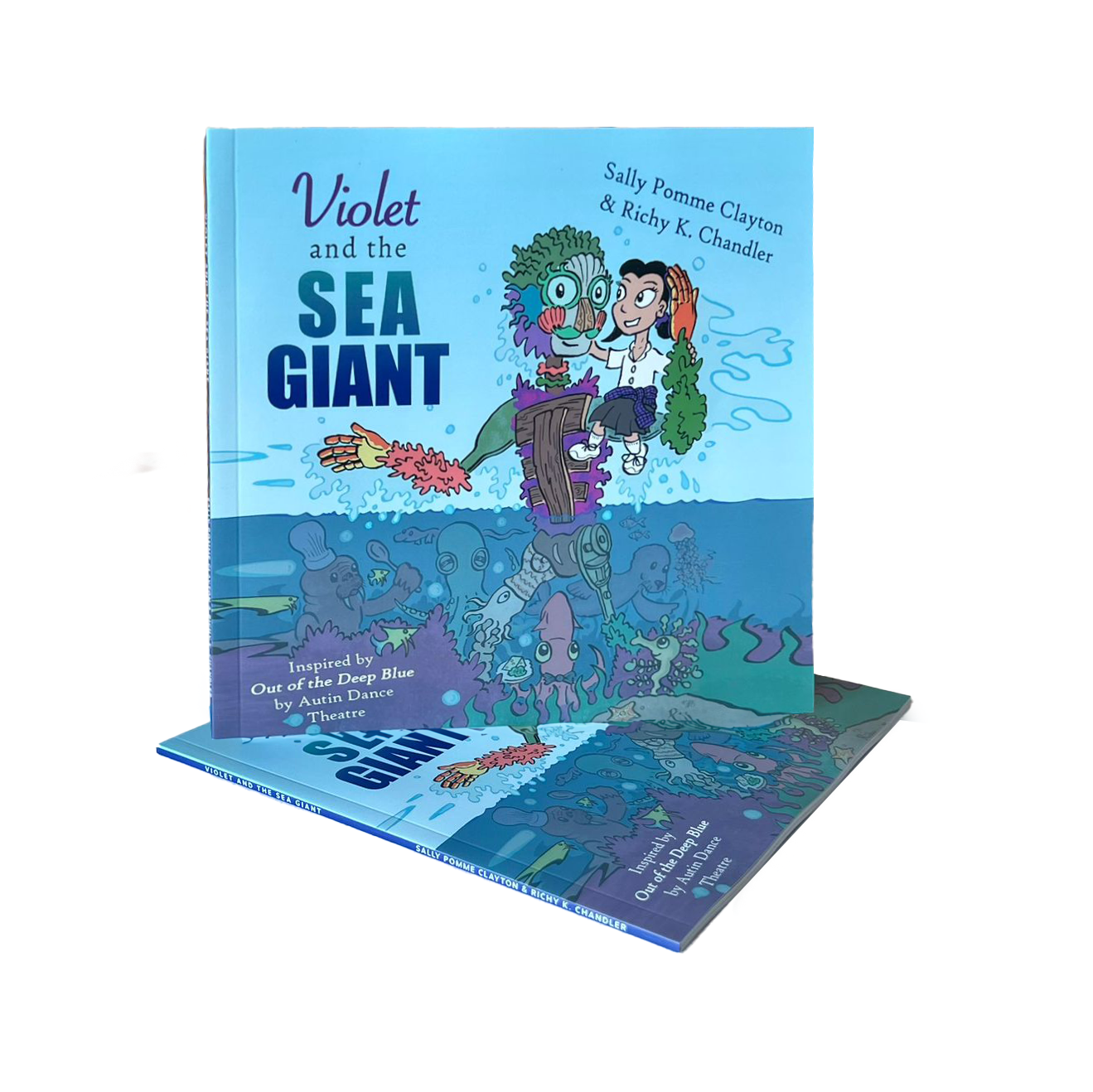 Available for purchase Now. ONLY £15
A high quality thermal eco-friendly drinks bottle with book illustrations made from 304 grade stainless steel. Keeps liquids hot for up to 12 hours and cold for up to 24 hours.
Available for purchase Now. ONLY £20
Autin Dance Theatre
Softstyle T shirt 
Colour: Soft Grey
Available in all sizes
Available for purchase Now. ONLY £40.00
Hoodie with a pouch pocket
Colour: Sun Yellow
Available in all sizes
Autin Dance Theatre is an innovative touring dance company, established since 2013 under the helm of acclaimed choreographer & West Midlands dance leader Johnny Autin. Our mission is to inspire, educate & instigate positive social changes by delivering socially relevant, highly responsive, multi-disciplinary arts activities to communities, in theatres, outdoors and non-traditional spaces.
Based in Leicester, Sea-Changers, harness people's love for the sea, inspiring them to contribute positively to its sustainability, enable businesses that care about the marine environment to make a difference and fund grassroots marine conservation projects through business partnerships.
During the 2022 performance tour of Out of the Deep Blue, Autin Dance Theatre will fundraise for Sea-Changers, to continue the excellence work they are doing. The book (Violet and the Sea Giant) and the performance (Out of the Deep Blue) by Autin Dance Theatre are to inspire change, awareness of self and highlight how we can all make a difference, and Sea-Changers are able to help make that a reality.
An internationally acclaimed writer, performance storyteller and teacher who has created stories for everyone from Soho Theatre to Bloomsbury Festival to the Royal Shakespeare Company to the British Museum; honestly, her magical words are everywhere. She has written books including The King with the Dirty Feet, Winner of 'Best Picture Book', Oxford Book Awards 2019. Head to the link below to find out more.
Incredible artist, writer and comic creator Richy K. Chandler, who credits include Harper Collins Publishers, Universal Music and Titan Comics, as well as over 250 Wallace and Gromit newspaper comic strips. He is the author of You Make Your Parents Super Happy!, When Are You Going to Get a Proper Job? and Lucy The Octopus. He also runs workshops in creating comics and graphic novels. To see even more of his creations click the link below.